Change Gmail Theme – Set environment as per your mood.
Change Gmail theme in own style and mood as you want.
Google provides the variety of features and management tools for management and maintains Gmail account, out of this one of the feature is change Gmail theme.
Google also allows you to choose themes from your own images or choose an image from popular stock images and famous photographers.
Read more: Gmail advance features, boost your Gmail experience
So let's start with step by step example to change Gmail theme.
1: Sign In Gmail account.
2: Click on Setting icon >> Themes.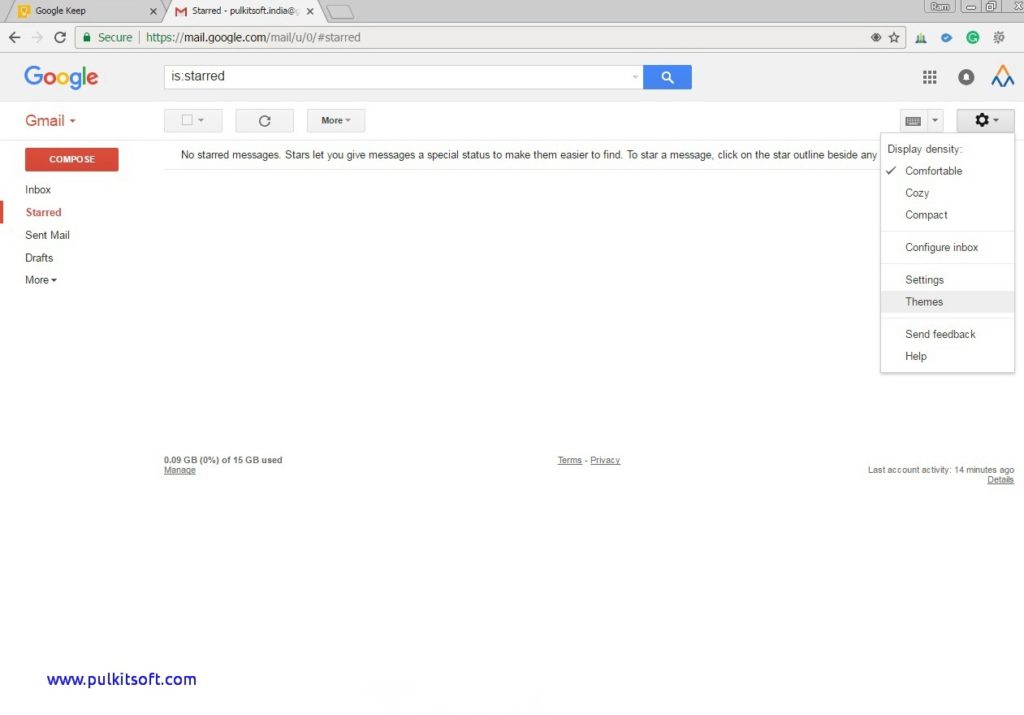 3: Pick your theme image or Click on "My Photos" for upload your own image or popular stock images.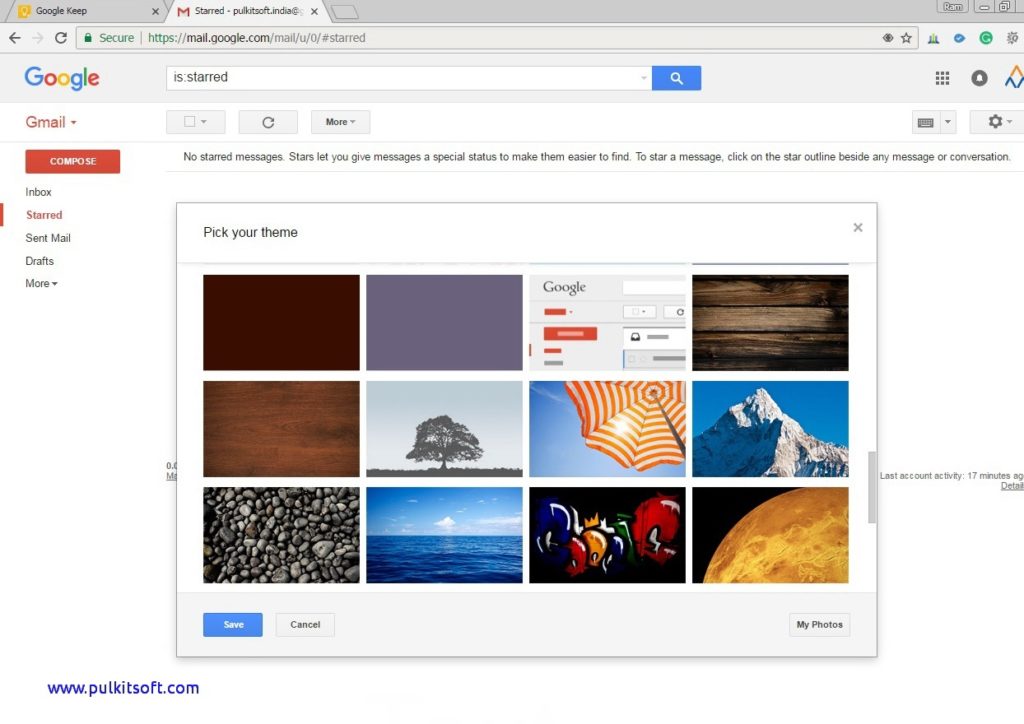 4: You can upload here your own image or choose popular stock images by famous photographers.
Read more: Confidential mode – send secret email using Gmail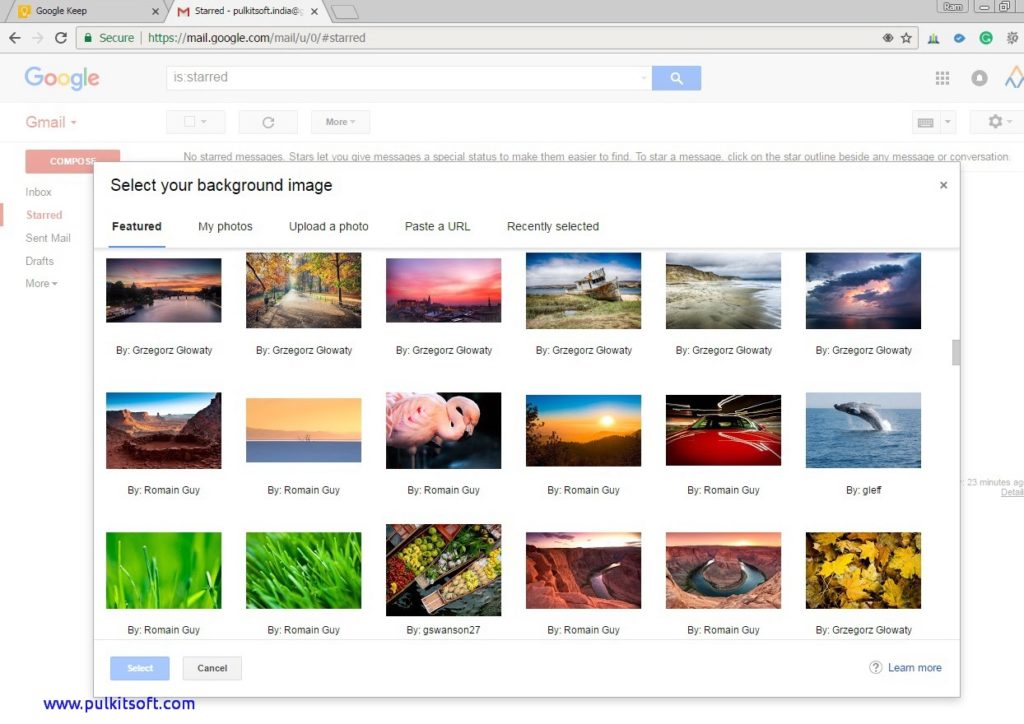 5: Click on Save button, that's it.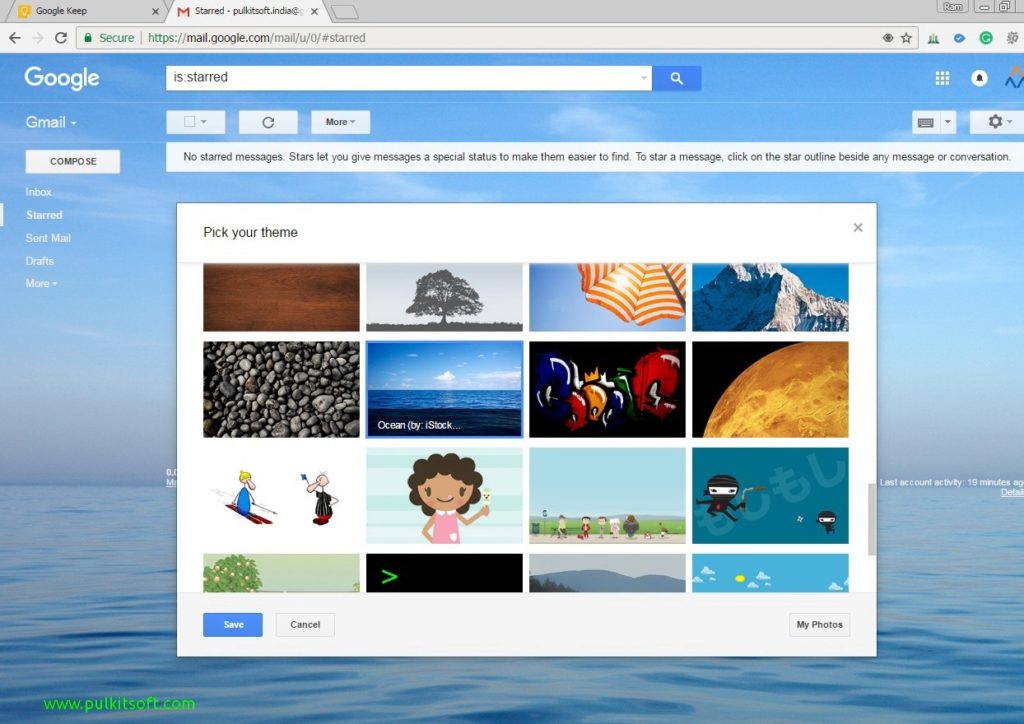 Read more: Undo email that recently sent in Gmail
Conclusion
You can make Gmail environment awesome accordingly your mood and style.